Happy Like Buddha Podcast with Adewale Adejumo is a personal growth podcast with a mission to teach wisdom and transformational thoughts that you will not learn in school. Happy Like Buddha brings you the greatest and best entrepreneurs and personal growth Mentors on the planet, and they'll be sharing the best ideas on personal growth for mind, body, spirit and work.
Episodes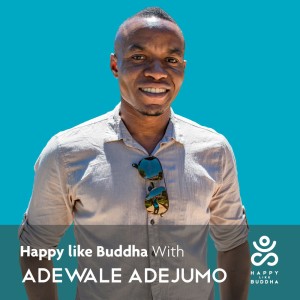 Monday Jun 28, 2021
Monday Jun 28, 2021
In today's Happy Like Buddha Podcast, Adewale is joined by Arthur Attwell, the Co-founder of Electric Book Works, Book Dash, BetterCare, and the Host of How Books Are Made Podcast (a podcast about the art and science of making books).
In this interview, Adewale Adejumo and Arthur Attwell take a dive deep into 'How to write and publish a best selling book in South Africa'.
Listen to learn:
How and why to write a book.
How to find the right publisher for your book type?
What it costs to write and successfully publish.
How much money writers make on average.
How to research which book cover will help you sell.
How to research book titles to sell more books.
What is a South African best seller?
And much more!
If you would like to learn more about how books are made, go to: https://howbooksaremade.com/. 
If you want to get the scale of web publishing, the convenience of ebooks, and the gravitas of print, all from one expert team, go to: https://electricbookworks.com/ 
If you haven't yet subscribed to Happy Like Buddha Podcast, click the "FOLLOW" button so that you don't miss any future episodes. Please Review us and Subscribe to our Podcast on Apple and Spotify. Tag me @therealwaleadejumo on Instagram and @waleadejumo on Twitter too!
Mentions:
Dropstore sponsored this episode. Dropstore helps you launch an eCommerce Business Fast and Easy. Visit: www.dropstore.co.za